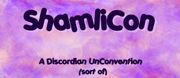 ShamliCon was a Discordian "mini-unconvention" held from 20 to 22 June 2008 (3174 YOLD) in Texas. It was inspired by Discordian Cyberspace Masquerade and KallistiCon. The main participants were four people and a human skull who spent time with a pagan coven and leaders and members of a Shamlicht Kids Club nest.
Origin
[
]
Many Discordians had participated in the online Discordian Cyberspace Masquerade from May 27 to 31, 2008. Participants used names unknown to other Discordians to create a five-day online society with no preconceived notions of each other. At the end, many people 'unmasked," revealing their usual Discordian name.
After some of us unmasked at the beginning of June 2008 in the Discordian Cyberspace Masquerade, we discovered that a few of us Discordian types lived relatively close to each other, and that each of us already knew at least one of the others of us. This us being an Anonymous Lifeform and Reverend Loveshade (who shared a mask as Enlarge Your Manhood), Sister Creamy (masked as Good To The Last Drop), and Perlie the Pony Girl and Binky the WonderSkull (who didn't unmask).
As

KallistiCon

was scheduled by

St. Mae

,

Johnny Brainwash

and others for June 20 - 22, 2008 in California, we decided to get together on that same weekend in Texas. Just to give us an air of meaningless self-importance, we hastily called our little get-together ShamliCon. This was in dishonor of the naked Cherub Princess Shamlicht, who gave the vision to create the now nearing-completion book Ek-sen-trik-kuh Discordia: The Tales of Shamlicht on 2 July, 2005. It wasn't really a convention, as only the "five" of us were there for most of it (several others joined us for parts of it) and we threw it together at the last minute, but it was a hell of a lot of Erisian fun.[1]
Events
[
]
Day One (Friday; June 20): The fivesome (Binky actually is a human skull) got talked to by a cop; went to a zoo and had a pool party with members of the Shamlicht Kids Club local group Purple Ferret's Nest. They celebrated the summer solstice while skyclad with a pagan coven; then had a private intimate ceremony in their motel room.
Day Two (Saturday; June 21): After pulling mindfucks at a couple of drive-thru restaurants and a store, the fivesome snuck pope cards into religious books at a library; did Discordian evangelism; put up posters for Postergasm; got talked to by a security guard; Erisened Sister Creamy; and had a Born Again Virgin ceremony in their motel room's small shower stall by all showering together.
Day Three (Sunday; June 22): They left a pope card in their motel room Bible; went to a restaurant (where they stood in line behind a sheriff's deputy); slurped soup from bowls; played Sink at a river by "sinking" cops and security guards they had run into; and said goodbye by French kissing and spanking each other in public.
External links
[
]